THE BEST GAMERS - The LATEST Buzz
Some life simulation game I never heard of let two gay people be together but Nintendo decided that's too weird and took it out of the game because it was a "bug". If I want to prevent my game from booting again that's my choice, Nintendo.
We're doing it gamers! E3 is approaching fast and we will once again be streaming the press conferences! On June 4th we'll be covering the Microsoft conference at 12:30 PM EST, and Sony's at 9:00 PM EST. On the 5th Nintendo wraps up at 12:00 PM EST. See you there gamers!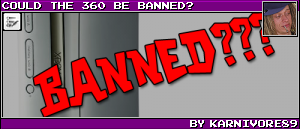 Here's another story about patents, the 360 may get banned from being sold due to a patent from Motorola. Some stupid shit about the wireless technology and image compression methods? I dunno. Could this be the end of hardcore gaming as we all know it?
The PS3 is big, expensive, doesn't work very well, and now since Sony is losing so much money due to the Vita, it may end up featuring advertisements that appear in the middle of games you are playing.
Notch is doing great at shitting out unfinished games in Java for money. Selling betas, creating a game based on micro-transactions, overpricing a convention that was just used to push a game no one cared about, Mojang is milking Minecraft's popularity for all its worth. Today unveils their next money grabbing method: monthly fees.
There's a lot of reasons why Mass Effect 3 is terrible, I covered more than enough I think. Since everyone is so vocal about how terrible it is, gaming journalists need to blow everything out of proportion and tell you why you're wrong to dislike a game since they told you to buy it.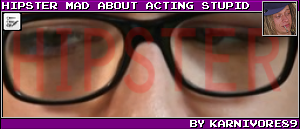 So that 5 year old platformer that doesn't matter, the creator of it is letting it be known that he is a whiny baby in hopes that he can appeal to his demographic. Any publicity is good publicity right? Oh, people are saying they won't buy it now because of this. Nevermind.