THE BEST GAMERS - Older Buzz - Page 1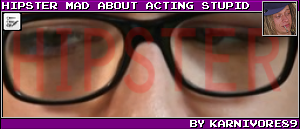 So that 5 year old platformer that doesn't matter, the creator of it is letting it be known that he is a whiny baby in hopes that he can appeal to his demographic. Any publicity is good publicity right? Oh, people are saying they won't buy it now because of this. Nevermind.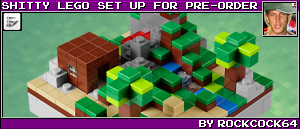 People play Minecraft to pretend it's shitty virtual LEGOs so what happens when Minecraft turns into actual LEGOs? It becomes the most underwhelming LEGO set you could possibly buy, and in tradition of the game, going for a steeper price than it ever should be sold for.
Remember that stupid indie platformer with a single gimmick carrying it? Maybe I should be more specific... remember that stupid indie platformer with one gimmick that was announced almost 5 years ago? It's finally almost coming out soon maybe?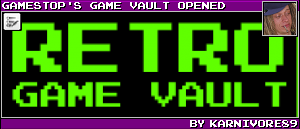 Years ago Gamestop used to sell old games at actually pretty reasonable prices? Remember when they stopped and took every game given to them by Funcoland and EB Games and stored them in a warehouse? Now they're being held for ransom!
There's a special surprise for all Minecraft players in South Africa as the game now calls you the nigger word in the latest Minecraft 1.1 patch. Mojang claims this was a mistake but I doubt it was.
Minecraft is terrible. I have gone into complete detail why. Nerds care about this piece of shit so much though that now they are going as far as creating their own stupid fucking rules to hold a tournament. How do you do that in a game without goals? Horribly.
The Nostalgia Critic's equally unfunny cousin is making a bad indie game that you're supposed to care about. His friend told me that at least? It may look really shitty but it's an indie game. I hope that swayed you into caring because if it didn't, nothing will.