THE BEST GAMERS - THE BUZZ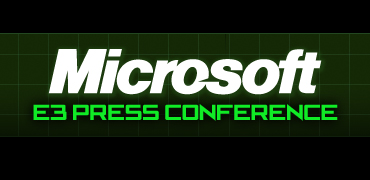 MICROSOFT AT E3 - DEATH OF GAMES
ROCKCOCK64 - Microsoft had the honors of doing the first press conference this year at E3. A lot of titles were listed off, too bad almost all of them are Kinect pieces of shit.
----------------
BIG TITLES REVEALED:
Halo 4
Call of Duty : Modern Warfare 3
Halo : Combat Evolved Anniversary
COOL MOMENTS:
Ice-T pretending to play Gears of War 3
Accidental controller disconnection during Call of Duty
Ice-T saying "HORG MORG" by accident
WORST THINGS EVER:
All the lame ass Kinect games
Games that don't need the Kinect using it anyways
Microsoft hoping Minecraft can score more money from faggots
Tomb Raider is about Lara Croft crying and stumbling
Tim Schafer now making a shitty Sesame Street $60 movie
Fable the rail shooter
More attention towards TV on 360 than actual games
Microsoft wanting your Xbox to be a TV
Halo trailers lasting only 15 seconds
MS Paint on your Kinect
----------------
Overall, this was the fucking worst conference I've ever seen. It was painful how much they wouldn't shut the fuck up about the Kinect. All of the worst things have gathered together to take down the Xbox 360 as much as possible.
Could Sony do any worse?
1/10 hardcores, fucking horrible. Sorry gamers. It hurt so much watching that whole presentation, I wanted to fucking die. It was so bad. So fucking bad. Now just wait for every other website to sugarcoat this and act like nothing bad happened.
//id=Story1307383808