THE BEST GAMERS - THE BUZZ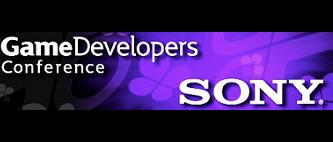 SONY AT E3 - GAMES AREN'T FUN
ROCKCOCK64 - Sony was second up to the bat with their press conference, hopefully showing that gaming should be fun, unlike Microsoft with their horrible future of Kinect based gaming.
Sony did a great job being boring as fuck and not helping at all.
----------------
BIG TITLES REVEALED:
None
COOL MOMENTS:
Kobe Bryant showed up for 2 minutes
Was not 5 hours
WORST THINGS EVER:
New titles had trailers shown and nothing else
Main speaker was a greedy asshole who was full of himself
Every single game was presented in a very boring way
Move waggle gimmicks in almost every game shown
Felt like 5 hours
Really expensive 3D shit nobody uses
The new PSP making dumb use of touch-screens
Most speakers were fat and panting
Presentation started later than scheduled
It was so fucking boring
----------------
Overall, Sony was even harder to watch than Microsoft. While they did have some games that were actually games, they were presented in such a fucking boring way that it didn't matter. On top of that, the main speaker made it very clear you're just a number to him, these games are just being pumped out for your dollars.
1/10 hardcores due to how fucking poorly everything was displayed, how long it felt, and how uninteresting it was. Nothing was revealed that mattered. The Vita's price was dropped, but with nothing that matters on the way for it, who cares?
Sorry gamers, it looks like gaming may be dead. Nintendo is kiddie bullshit, but fuck, could they end up saving gaming tomorrow?
//id=Story1307412885