THE BEST GAMERS - THE BUZZ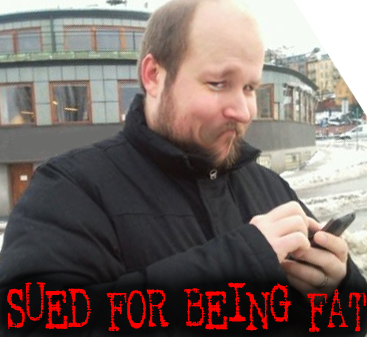 NOTCH SUED FOR FAT
ROCKCOCK64 - Notch is being sued by Bethesda! Notch's new game Scrolls looks awful and bad and probably not good, but thankfully Bethesda knew this and is getting ready to shit on fatso with a big lawsuit due to its name.
"blah blah blah im a loser ;__;" ~ Notch
As the evidence here states, Notch is fat and not cool, which will heavily influence to court to find him guilty of not making good games.
Notch either has to give away all of his vacations to Phat Beach to Bethesda, or else go to court and get made fun of in public for being fat.
The choice is yours Notch.
//id=Story1312568991