THE BEST GAMERS - THE BUZZ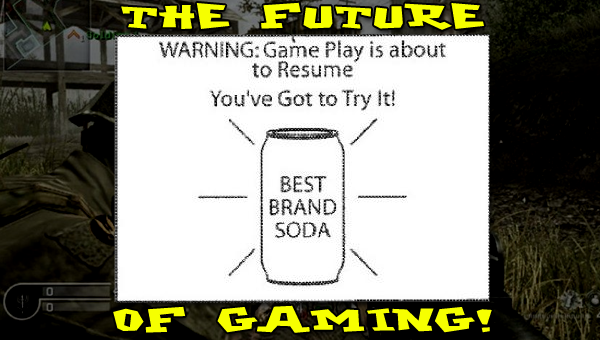 SONY PATENT : GAME STOPPING ADS
ROCKCOCK64 - The PS3 is big, expensive, doesn't work very well, and now since Sony is losing so much money due to the Vita, it may end up featuring advertisements that appear in the middle of games you are playing.
Gaming sure has come far and Sony is just taking things further with great ideas like this. Angry Birds truly showed the power of in-game advertisements after all, their free ad version raking in more money than the actual paid version, so Sony is just improving this wonderful idea by making it more intrusive.
This generation of gaming is wrapping up soon with the Wii U on the way, but so much has been contributed to the gaming world this generation that easily makes it one of the best. First day disc locked content that requires paid DLC, tie-ins with Mountain Dew and Doritos to boost experience in games, exclusive content for reserving games only, paying to win, we have just come so far in gaming.
This and Activision's planned idea of paying to reload a gun in shooters are two of the best ideas I have ever heard and will truly show how far gaming has come as a business. Not as a form of entertainment since games haven't been entertaining at all or even been focused on being entertaining this generation, but as business gaming is doing wonderful and hopefully will grow further.
//id=Story1338408180