THE BEST GAMERS - E3 COVERAGE ZONE
Aisha Sony closes off this year's E3 by unveiling final details about the Playstation 4.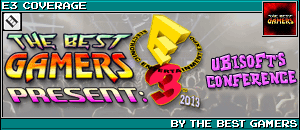 Aisha Tyler disgusts the audience by masturbating publicly during Ubisoft's conference.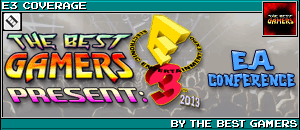 EA unveils cars and a movie about a car. Welcome to EA's E3 conference.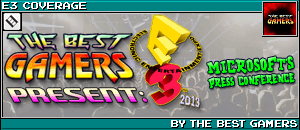 Welcome to E3 2013! THE BEST GAMERS are here to give you their commentary over the conferences with a SPECIAL GUEST! Microsoft kicked the show off with the Xbox One unveiling the future of quicktime events and boredom.
We did it gamers, we managed to fully endure Microsoft's conference. After almost completely destroying gaming altogether, Microsoft feels obligated to slip one quick thing in there at the end for everyone who was left in tears after witnessing the death of gaming. Does their little surprise make up for all the damage? Fuck no.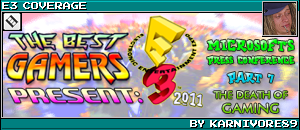 Hey gamers if you were expecting games from Microsoft that was really dumb of you, here's more shit for babies. In this showcase exclusive for the 6 year olds not allowed into E3, Tim Shitter reveals how he wears diapers and needs Cliffy B to change him.
e3 habsuckedd dicck sof ar but cannbhalo Rleally brinb backk ands stonk the cimpmtition of boirgi baby games???